Study MBBS in Russia
Are you looking to do MBBS in Russia?
Then you are on the correct page, which will offer you with all the details and help out you. Russia is considered to be one of the constant developing countries in offering the best infrastructure in every field, best education, medical studies such as MBBS or any other technical advances.
Your choice for MBBS in Russia is the best option to study medicine abroad among the other foreign countries for the Indian Students at their affordable fees. Russia is known as one of the largest European country having different interesting language and high-grade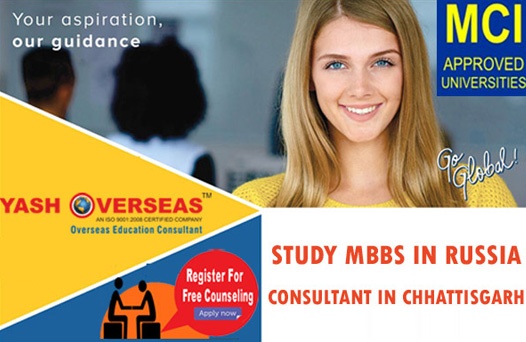 education which serves as the best destination across the world for doing MBBS in Abroad. In career front, Russia is a technologically advanced country with most sought-after education system. Selecting MBBS in Russia would be a remarkable opportunity for Indian medical aspirants looking forward for pursuing MBBS in Abroad.
Why Study MBBS In Russia ?
MBBS admission Russia
MD / MBBS in Russia
MBBS in Russia for Indian students
Study MBBS in Russia at Low Cost
MCI recognized MBBS universities in Russia
MBBS in Russia Review
MBBS in Russia After Graduation
MBBS in Russia Eligibility Criteria
MBBS in Russia Fees for Indian Students
MBBS Course
MBBS Fees
MBBS Subjects
MBBS Fees in Indian Rupees
MBBS in Russia 2020
Want to study in the Russia? Call us and get Guaranteed Admission!
Affordable Fees Especially Tailored for Indian Students
Services by Global Medical Foundation for MBBS in Russia
Want to study in the Russia? Call us and get Guaranteed Admission!
MBBS in Russia Admission Fees 2020
MBBS Full Form
MBBS In Russia Eligibility Criteria
The below mentioned are the Eligibility Criteria required to fulfilled by all the Indian Students who want to pursue MBBS in Russia and even the students should satisfy the following requirements as per guidelines of Medical Council of India (MCI):
The student age should be 17years on or before 31st December of the year of admission.
For the Indian Students Open or General category: Minimum 50% aggregate in Physics, Chemistry and Biology (PCB) in the 12th standard board examination.
Indian students from SC/ST and OBC category: Minimum 40% aggregate in Physics, Chemistry and Biology (PCB) in the 12th standard board examination.
NEET Qualified: There is no Common Entrance Test to take MBBS admission in Russia.
Russia is a country which is situated in Eastern Europe and is one of largest European countries in the world. Russia has population nearly 142.9 million. Russia is one of the most populated countries in the world. Moscow is the Capital city of Russia which as Russian as the official language. Russian language is the 5th most spoken language in the world and spoken by 300 million people in different countries. Russia is one of the largest producers of mineral and energy resources. Russia is the largest country of the world by land area and it is also known as Russia Federation. The Russian Federation shares land border with Finland, Lithuania and Poland (both with Kaliningrad Oblast), Belarus, Latvia, Ukraine, Georgia, Azerbaijan, Kazakhstan, China, Norway Estonia, Mongolia, and North Korea.
The climate of Russia is moist continental in the most populous area in European Russia, south of west Siberia and in the south of the Russian Far East. The climate is subarctic in northern European Russia and Siberia. Climate in Russia is temperate continental. An average temperature in summer is +20C. It becomes colder in autumn from +15 to +5C. In winters it is -15C to -20 C. It becomes warmer in spring from +5C to +15 C. Russia has always taken initiative as one of the most active countries working and gaining insight in space.
About Russian Federation | MBBS in Russia
Location of Russia: Borders Europe and Asia (Eurasia)
Capital: Moscow
Official Language: Russian
Religion: Orthodox Christianity Majority
Currency: Russian Ruble (1 Russian Ruble = 1.06 INR approximately)
Climate: highly continental influenced climate with warm to hot dry summers and (very) cold winters
Basic 5 Steps to Applying to a Russian University
Choose the programme and University
Learn about Financing and Scholarship
Prepare Your Document Package
Undergo Competitive Selection
Get an Invitation and Apply for a Student Visa
Why Study MBBS In Russia?
Studying MBBS in Russia is very easy for a normal student as they can take direct admission without any entrance exam. Students studying MBBS in Russia has to pay very low fees as the Russian Government provides financial support for education. The universities developed in Russia are listed in WHO and MCI so a student who gets an MBBS degree from Russia can practice anywhere in the world including India. To Study MBBS in Russia students from all over the globe come and take admission in the entire medical college and gain the quality medical education and practical knowledge.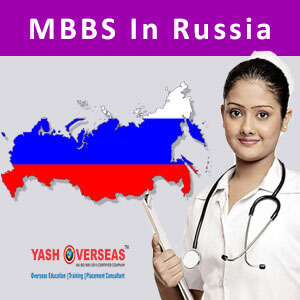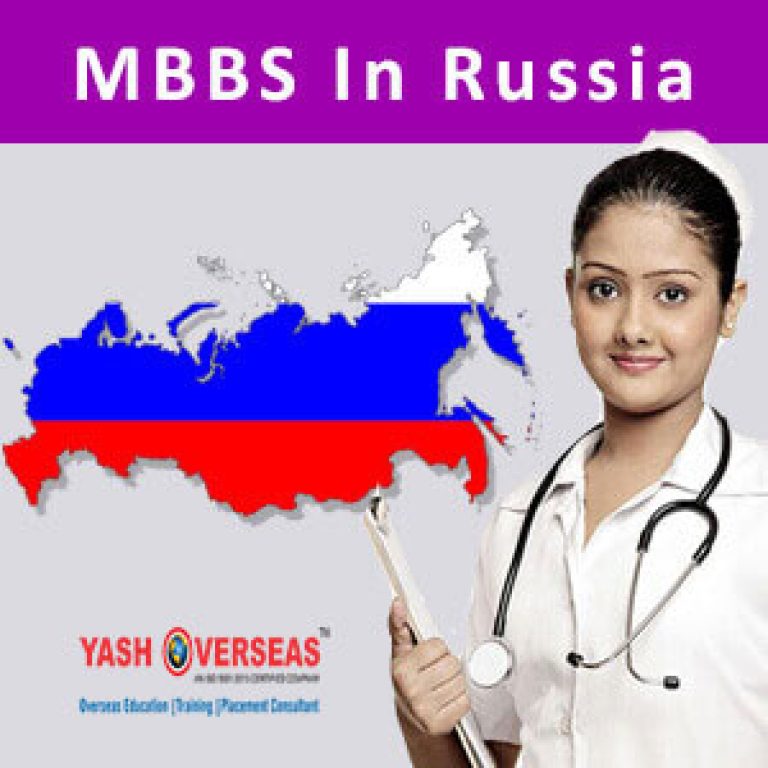 Students get completely furnished hostel provision within the university campus with clean and quality food. All the students who go for overseas studies can get the Medical indemnity for all courses and get full medical treatment when they require.  During their MBBS course in Russia, the students get the training for MCI screening test during the medical course and professors are well responsive about the MCI screening test. Student studying in Russia, get the training to learn Russian Language so that during the medical practice they can correspond with the patients in the hospital.
There Are Plenty Of Other Benefits Of Doing MBBS In Russia Few Are Mentioned Below:
Considered to other Countries like USA, Europe, India, the Eurasian country Russia offers MBBS course in very low tuition fees. Education in Russia is highly sponsored and consequently low cost of education assist students to study higher education at a very fundamental cost.
Russian tag along the worldwide up to standard course outline in the colleges and many Russian MBBS Colleges follows BOLOGNA outline of education that get together European standard of education. Hence the quality of education is very high in Russia. Moreover Russian MBBS Universities hire chief lecturers, scientists and academicians to convey the best education to their students.
Research And Development –
Russia does the Constant Research and Development in Medical and Engineering fields which has led them to technological expansion. Russia is measured as one of the most excellent country for medical studies.
Russia is considered as a home to some of the best medical colleges to study MBBS abroad. The experience of top government medical universities of Russia in delivering medical education, and proficiency of their faculty are the highlights for any International student planning to take MBBS admission abroad.
Compared to other foreign countries the Cost of living in Russia is very low and even very less compared to the USA also. Hence overhead expenses in Russia are very low. Russia offers European lifestyle at a low cost of living which is a boon for Indian students planning to study MBBS abroad.
Easy Admission Procedure –
The admission procedure in Russian Medical Colleges is very easy as there is no entrance exam, no personal interview, no IELTS, TOEFL or SAT. Direct admission in MBBS is on basis of marks obtained in secondary school exam. Moreover the study medicine in Russia is very simple and straightforward.
We are offering one-to-one personal guidance services to every student thereby clearing all his doubts related to MBBS in Russia, so that the students can sail to the country in a smooth and easy manner without any obstructions.
Global Degree Acceptance –
MBBS degree from Russia is worldwide up to standard including MCI, WHO, FAIMER and other leading medical organizations. Hence students passing MBBS from Russia can apply for the job all across the world without any worry.
Low Eligibility Criteria –
Taking MBBS admission in Russia is very easy as eligibility criteria to apply for MBBS seat is very low and there is no entrance test for taking admission in Russian colleges. Indian student must have a valid NEET UG score with minimum passing criteria in 12th