Study MBBS in Russia for Indian students, MBBS in Russia eligibility for Indian students
Are you looking to do MBBS in Russia?
Then you are on the correct page, which will offer you all the details and help out you. Russia is considered to be one of the constant developing countries in offering the best infrastructure in every field, the best education, medical studies such as MBBS, or any other technological advances.
Your choice for MBBS in Russia is the best option to study medicine abroad among the other foreign countries for the Indian Students at their affordable fees. Russia is known as one of the largest European country having different interesting languages and high-grade education which serves as the best destination across the world for doing MBBS Abroad. On the career front, Russia is a technologically advanced country with the most sought-after education system. Selecting MBBS in Russia would be a remarkable opportunity for Indian medical aspirants looking forward to pursuing MBBS Abroad.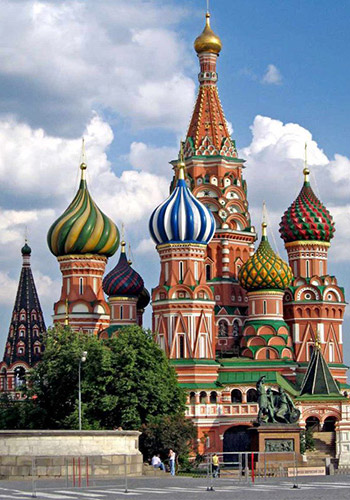 MBBS In Russia Eligibility Criteria
The below mentioned are the Eligibility Criteria required to fulfilled by all the Indian Students who want to pursue MBBS in Russia and even the students should satisfy the following requirements as per guidelines of Medical Council of India (MCI):
The student age should be 17years on or before 31st December of the year of admission.
For the Indian Students Open or General category: Minimum 50% aggregate in Physics, Chemistry and Biology (PCB) in the 12th standard board examination.
Indian students from SC/ST and OBC category: Minimum 40% aggregate in Physics, Chemistry and Biology (PCB) in the 12th standard board examination.
NEET Qualified: There is no Common Entrance Test to take MBBS admission in Russia.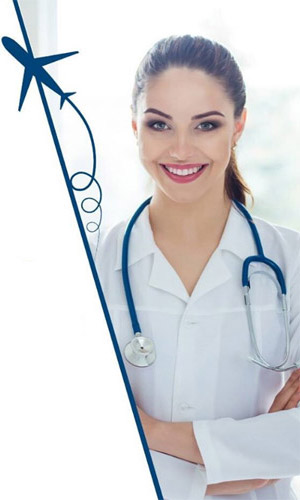 Why Study MBBS In Russia?
Studying MBBS in Russia is very easy for a normal student as they can take direct admission without any entrance exam. Students studying MBBS in Russia has to pay very low fees as the Russian Government provides financial support for education. The universities developed in Russia are listed in WHO and MCI so a student who gets an MBBS degree from Russia can practice anywhere in the world including India. To Study MBBS in Russia students from all over the globe come and take admission in the entire medical college and gain the quality medical education and practical knowledge. Students get completely furnished hostel provision within the university campus with clean and quality food. All the students who go for overseas studies can get the Medical indemnity for all courses and get full medical treatment when they require. During their MBBS course in Russia, the students get the training for MCI screening test during the medical course and professors are well responsive about the MCI screening test. Student studying in Russia, get the training to learn Russian Language so that during the medical practice they can correspond with the patients in the hospital.
There Are Plenty Of Other Benefits Of Doing MBBS In Russia Few Are Mentioned Below:
Low Tuition Fees :
Considered to other Countries like USA, Europe, India, the Eurasian country Russia offers MBBS course in very low tuition fees. Education in Russia is highly sponsored and consequently low cost of education assist students to study higher education at a very fundamental cost.
Quality Of Education:
Russian tag along the worldwide up to standard course outline in the colleges and many Russian MBBS Colleges follows BOLOGNA outline of education that get together European standard of education. Hence the quality of education is very high in Russia. Moreover Russian MBBS Universities hire chief lecturers, scientists and academicians to convey the best education to their students.
Research And Development:
Russia does the Constant Research and Development in Medical and Engineering fields which has led them to technological expansion. Russia is measured as one of the most excellent country for medical studies.
Years Of Experience:
Russia is considered as a home to some of the best medical colleges to study MBBS abroad. The experience of top government medical universities of Russia in delivering medical education, and proficiency of their faculty are the highlights for any International student planning to take MBBS admission abroad.
Affordable Living:
Compared to other foreign countries the Cost of living in Russia is very low and even very less compared to the USA also. Hence overhead expenses in Russia are very low. Russia offers European lifestyle at a low cost of living which is a boon for Indian students planning to study MBBS abroad.
Easy Admission Procedure:
The admission procedure in Russian Medical Colleges is very easy as there is no entrance exam, no personal interview, no IELTS, TOEFL or SAT. Direct admission in MBBS is on basis of marks obtained in secondary school exam. Moreover the study medicine in Russia is very simple and straightforward.
One-To-One Service:
We are offering one-to-one personal guidance services to every student thereby clearing all his doubts related to MBBS in Russia, so that the students can sail to the country in a smooth and easy manner without any obstructions.
Global Degree Acceptance:
MBBS degree from Russia is worldwide up to standard including MCI, WHO, FAIMER, and other leading medical organizations. Hence students passing MBBS from Russia can apply for the job all across the world without any worry.
Low Eligibility Criteria :
Taking MBBS admission in Russia is very easy as eligibility criteria to apply for MBBS seat is very low and there is no entrance test for taking admission in Russian colleges. Indian student must have a valid NEET UG score with minimum passing criteria in 12th
In Russia, there are 50+ MCI recognized medical universities, who teach the students in the English language for the first few years, and then they teach in the Russian language. In Russia, now many Russian universities teach the entire course in English Medium. Few other universities teach medical courses in the Russian language. Learning the local Russian language is compulsory as it is a part of the syllabus itself. Local Russian Language is required for interaction with the patients during hospital visits and internships. Moreover, the local language will also help you in day-to-day interaction with the locals.
The duration of a Medical degree in Russia is 6 years for the English and Bilingual Program. Course duration is 7 years for students who opt for MBBS in Russian Medium because it includes 1 year of Russian Language Training. Indian Students who have opted to study MBBS in Russia would undergo six years wherein they will learn English and Bilingual Program. The students will learn the Russian language and study other medical subjects as their pre-medical for 3 years. The rest of the years would be of the Clinical Rotations during which the students visit clinics and hospitals for practical training.
The academic session in MBBS in Russia gets starts in September – October and follows the semester system. The first semester starts in September and continues until January and the second semester starts in February and continues until June. Moreover, the month of January and June constitute the odd and even semester examination respectively. The students will gain admission based on First-Come-First-Served. The best time to apply is right after getting the NEET result.
For Further Any Queries For MBBS Admission In Abroad, Call On +91-8530302828.
Note: Besides due to COVID-19, the session in Russian universities is likely to start on a later date. There is no confirmation yet from the Russian government yet regarding this.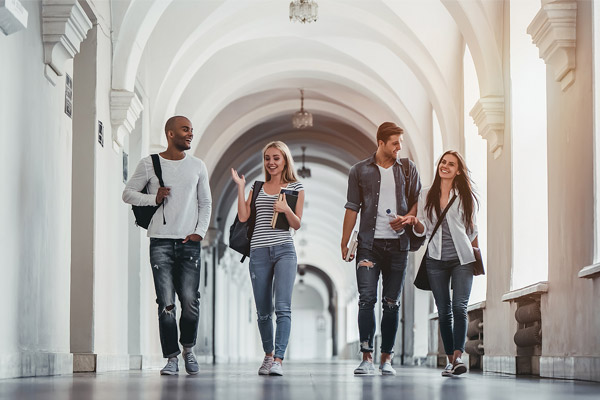 At the initial stage, it is mandatory to submit the scanned copy of documents for getting the admission letter. Once receiving the admission letter, we need to apply for Visa. The candidate requires applying and getting a visa from the Embassy.
Documents Required To Submit For Medical Education In Russia
The candidate who is willing to take admission in MBBS in Russia requires forwarding scanning copies of the following documents to Global Medical Foundation for getting the admission and visa from a university in Russia:
10th mark sheet
12th mark sheet
NEET result
Passport
Passport size photograph
HIV Elisa Report
Application form (duly filled)
Scholarship / Education Loan For MBBS In Russia
Indian Students who are willing to do MBBS in Russia are the biggest problem facing finance availability. The Indian Students can avail of some benefits from our scholarships and loan for doing MBBS abroad options at this point. Scholarships are a sort of award for students which can be used towards expenses for their education-related to tuition fees waivers. The scholarships are awarded by the government of India as well as by the Russian government. There are a few criteria to be fulfilled by the students to gain the scholarship with aided guidance.
We are offering the education loan or scholarship based on diverse factors like a country-specific, course-specific, medium of instruction specific, etc. While there are many scholarships for students willing to do MBBS in Russia in Russian medium, but there are hardly any of them for MBBS courses in English Medium abroad. Since there has been a drastic increase in the number of students traveling abroad to Russia, Ukraine, Kyrgyzstan, China, and even other countries, there has been an equal rise in the number of education loans being sanctioned by Indian Banks.
Having tie-ups with major banks in Indian cities, we are ready to guide students in the right direction for a smooth and easy loan sanctioning process to save their time and avoid unnecessary confusion regarding documentation for the same. However, this kind of scholarship will be available to a few students and hence there is no guarantee that you might get it. It is better to plan according to your budget and not depend on scholarships.
Safety Factors In Russia For Students (MBBS In Russia)
Russia is considered to be one of the safest places, so if you are concerned about safety and security are sure you would have peace of mind in this regard.
Cities and Universities are quite safe and peaceful in Russia.
For the foreigners in Russia, the policemen are always helpful.
It is mandatory to carry the passport along with you for the visa and registration paper process.
The students
studying in Russia is recommended not to travel alone or late at night to alienated places.
Students studying in Russia should always be aware of their surroundings and try to stay away from strangers and harmful people.
It is strictly advised to keep yourself away from drugs and other harmful addictions.
Why Choose Yash Overseas?
Yash Overseas is one of the best admission consultants to study MBBS in Russia for the following reasons:
Since its establishment in 2010 we have sent more than 500 students to Russia in various MBBS Universities.
It's our pleasure to say that we have direct contracts with many English Medium MBBS universities in Russia and hence provide a good deal, fair pricing, and no hidden cost and services.
Our experienced representatives are present in Russia to help the students in the entire possible manner during the entire course duration.
We are well-known for our commitment and after-admission services.
We mainly deal with full English Medium universities and do not collect any university fees, students have to pay the fee via bank transfer to the university or directly to the accounting department after reaching Russia.
Students from Gujarat, Maharashtra, Rajasthan, Bihar, UP, Chhattisgarh, M.P, Tamil Nadu, Andhra Pradesh, Kerala, Karnataka, Goa, and from UAE, African Countries, are studying MBBS in Russia.
With 5 start Google rating we are one of the best Study abroad consultancies in India having various offices in Ahmedabad, Nagpur, Surat, Pune, Delhi, and Russia.
We not only support students to get admission in Russia but also help them to get education loans, Forex, Tickets arrangements, Departure and arrival services.
Even Yash Overseas helps the parents, who want to visit their kids in Russia, with visas and all the travel and accommodation arrangements.
We have no hidden or other costs mentioned in the fee structure. Yash Overseas sign the contract with the students to be very clear on the terms which is beneficial to both us and students.
We provide MCI and USMLE E-Material to all the students and also help them to get the MCI coaching at regular intervals.