Smolensk State Medical University is situated in the Russia
Established in the year 1920 the Smolensk State Medical University has been successful as an institute to provide best quality of education to the students for their MBBS course. It is located near the river Dnieper that is just 360 kilometers away from Moscow. It is recognized by the WHO, MCI and is valid in all other countries like India, USA and UK. The Smolensk state medical university rank at 22nd position in the world. The medical faculty of our university consists of 20 big hospitals and is also equipped with large number of modern treatment facilities and diagnostics. We have become the leading Dental faculty in whole Russia working in this field since more than 50 years. The ratio of Indian to foreign students is very high. Currently we have 950 foreign students out of which 850 are from India so the Indian students can get easily mix up with the other students over here in our University. Thousands of doctors achieve their MD and PhD degrees in the field of medical science and pursue their bright future.
Why Russia to study MBBS?
No need of Entrance Examination to study MBBS in Russia
Studying in Russia is easy, cheap and flexible
No donations required
Globally acknowledged MBBS Degree
Complete course in English Medium Available
Absolutely Easy Visa Application Process
Considered among one of the best education systems in the world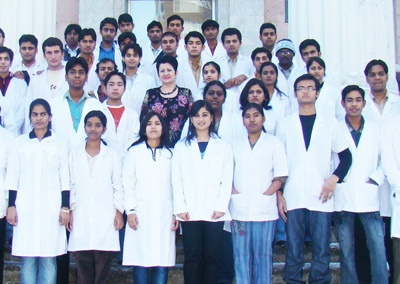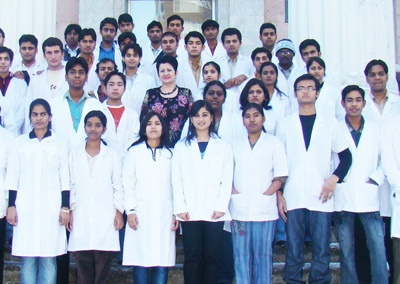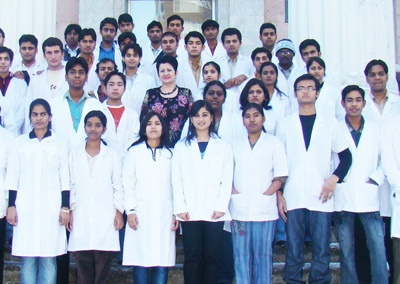 Facilities of the Smolensk State Medical University, Smolensk, Russia
When joining a university, you will surely need a complete idea about the facilities provided in it. Here at Smolensk State Medical University we provide a number of facilities to the students for their easy living. We provide a hostel facility in our 4 hostels having an accommodation capacity for more than 2000 students. The hostel rooms are fully furnished having bathroom, toilet and kitchen attached in it and having separate arrangements for both the girls and boys. The canteen offers vegetarian and non vegetarian Indian food to the students at a really affordable price of about Rs. 2000. The university is equipped with numerous equipments like electronic microscopes, radio-isotope laboratories, bio-chemical laboratories as well as the lecture halls are equipped with tele-video and multimedia facilities.
Classroom Environment in Smolensk State Medical University, Smolensk, Russia
The environment of our classroom can easily bet the facilities provided in the any other universities over the world. We at Smolensk state medical university have a large number of experienced and talented professors. The dental faculties are in this field for more than 50 years hence the faculties has great knowledge of the process. We have tie-up with 20 big hospitals here in Russia so our students can get top knowledge. We believe in keeping a ratio of 10:1 of student to faculty for a better communication and interaction. Throughout the course of MBBS in Smolensk state medical university the students will perform various practical sessions, get theory lectures and even have to undertake several research projects both personal and group to attain a complete knowledge of the operations.
Tuition Fees of Smolensk State Medical University, Smolensk, Russia
Students willing to enroll in the university need to pay tuition fees directly to the university prior to start of the semester. However, students are permitted to pay tuition fees in installments too if required.
| | | | |
| --- | --- | --- | --- |
| Term | Year -1 | Year – 2 to Year – 6 | Total Fees (In Lac) |
| Per Year (Tuition Fees + Hostel + Others) | 5,03,000 | 3,90,000 | 24,53,000 |
Tuition Fees should be paid directly to the university.
Final amount may vary somewhat on the basis of currency exchange rate on the  date of payment.